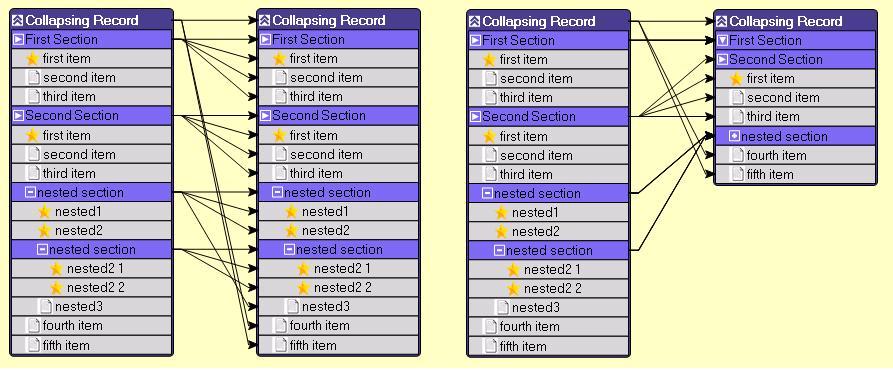 This screen shot shows a before-and-after scenario involving two example CollapsingRecordNodes connected by a number of links.
Each node is not just a list of objects, but a tree-structured nesting of objects, each of which is either collapsible or a leaf. The collapsible header items also demonstrate several GoCollapsibleHandleStyles.
After collapsing the whole node, or collapsing the top-level items, you might get: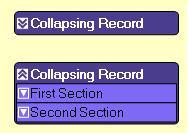 There is also latent support for drag-and-drop re-ordering or re-nesting of items. That's hard to show with screen shots, though. The implementation can easily be enabled by uncommenting-out some code–see the comments for directions.