I am very new to GoJS so please forgive me, but I inherited a project using the library and need to quickly fix some bugs.
I am noticing that when a node is hidden, then another node attached to it is moved, then the node is unhidden, the arrowhead is pointing to the location where the node was before it was hidden.
For example, I have this graph: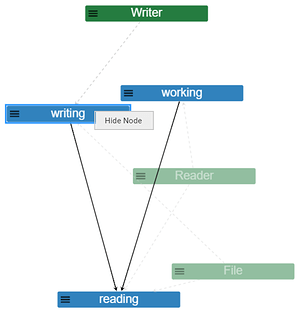 If I hide the node that says "writing", then move "Writer" around…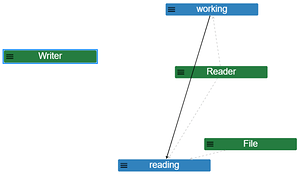 When I show "writing" again, the arrow (faint, at the top) is pointing off to where "Writer" used to be.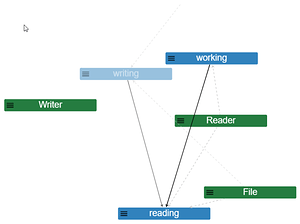 Any Ideas?