code for sub process shape
$(go.Group,
      "Auto",
      new go.Binding("location", "location"),
      {
        defaultAlignment: go.Spot.Top,
        resizable: true,
        minSize: new go.Size(300, 150),
        resizeObjectName: "BODY",
        selectionObjectName: "BODY",
      },
      $(
        go.Shape,
        "RoundedRectangle",
        {
          name: "BODY",
          parameter1: 4,
          fill: "rgba(239, 244, 253, 1)",
          stroke: "rgba(93, 141, 233, 1)",
          strokeWidth: 2,
        }
      ),
      $(
        go.Panel,
        "Vertical",
        { defaultAlignment: go.Spot.Left, name: "BODY", },
        $(
          go.Panel,
          "Horizontal",
          { defaultAlignment: go.Spot.Top, name: "BODY", },
          $(
            go.TextBlock,
            { font: "12pt Sans-Serif", margin: new go.Margin(6) },
            new go.Binding("text", "text")
          )
        ),
        $(
          go.Placeholder,
          {
            padding: new go.Margin(0, 10),
            name: "BODY",
            background: "rgba(247, 249, 254, 1)",
            minSize: new go.Size(300, 150),
            stretch: go.GraphObject.Horizontal,
          },
          new go.Binding("visible", "isSubGraphExpanded", function (e) {
            return e;
          }).ofObject()

        )
      ),
    );
  };

Subprocess is being resized but the inside one is not properly resizing,
From image you can see that white background is not being resized.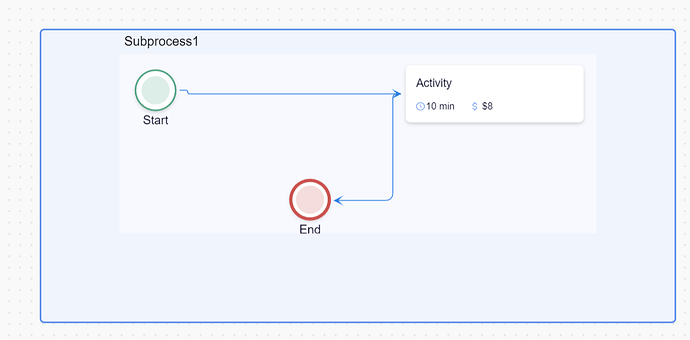 Another issue is there is no min size, even after giving minSize its not working, and shapes inside sub process goes outside of parent.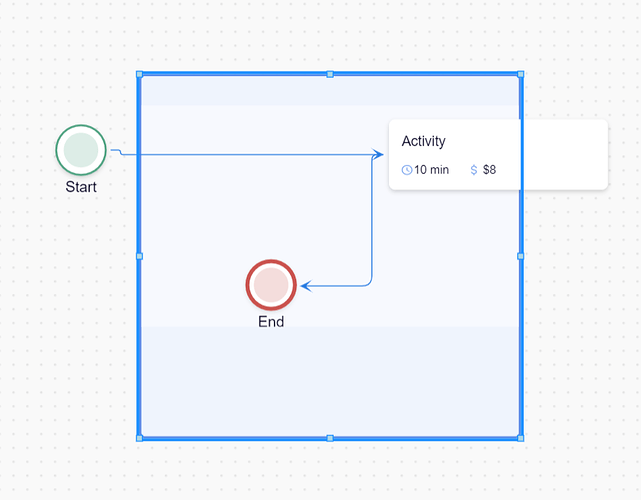 How do I fix it?