Hello. Summary about my diagram:
ForceDirected layout, most Link's routing is set to go.Links.AvoidsNodes,
data passed using NodeDataArray and LinkDataArray. Amount of nodes&links required to cause the exception - 200 Nodes with 600 Links. Rendered diagram (with lesser amount of nodes&links) look's like this: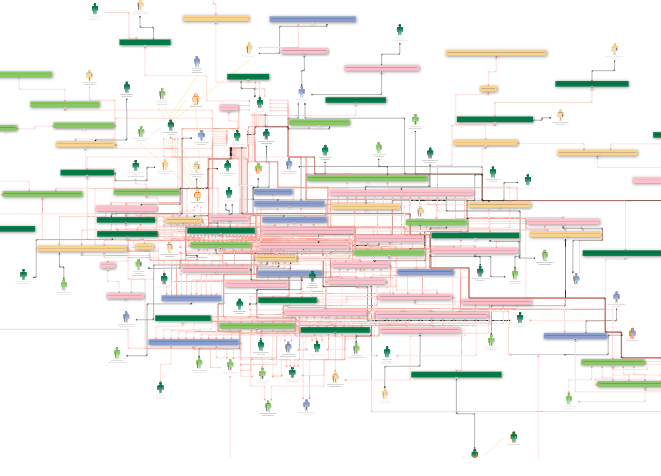 Call stack trace:



As i can see, exception happened while library has been performing some calculations. How do I prevent this exception from happening?