I am wondering what the best way is to implement a node with three separate sections (e.g., such as textBlocks) as in the picture below.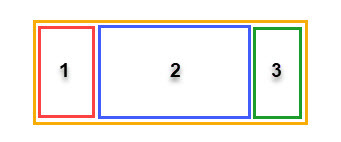 Also, if I click on the node, what is the best way to simultaneously access the properties associated with all the different elements of the node (so that if I wanted to add my own custom node editor, I could bring up all the properties that could be edited).
Hope the question makes sense.