I'm having problems implementing one of your samples "draggableLink" (). When I run the app, I get all the structure, but the GoJS script does not seem to be running.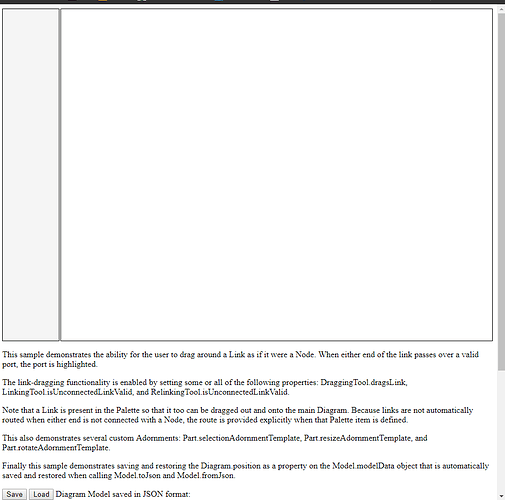 I'm very new to JS in general, so I'm probably missing some pretty simple stuff. I really just need help to get started, then I tend to be able to figure out how things work. I'm currently using Meteor as well, if that makes any difference.
Any help is appreciated!