Hi,
We are looking for a layout that would arrange a dynamic collection of group nodes in a grid constrained by a number of columns and a maximum pixel width. We naturally gravitated toward the GridLayout, setting the wrappingColumn and wrappingWidth attributes as needed.
For a given set of nodes, a wrappingColumn value of 2 and a wrappingWidth of 2000, we get a diagram like the following: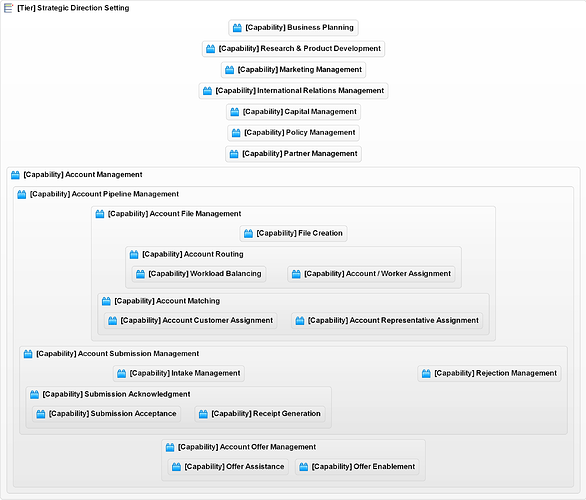 There are a couple of things we'd like to be different about this diagram.
First, we'd like the first few childless nodes to be split in 2 columns to better fill the width of their parent.
Second, we'd like child nodes in general to expand vertically and horizontally to fill the space within their parent node, so that we don't end up with misaligned nodes and dead space as seen in the bottom half of the diagram.
Is there a way to achieve this through the GridLayout? Is there any other layout that would be better suited to our needs?
Any guidance would be appreciated.
Thanks