Let's say that I have a node which is a 100x100 Rectangle. I've set fromLinkable and toLinkable to true.
Now, I can start creating a link from anywhere in the node. What if I wanted to restrict the link creation part of it to just say, the bottom right corner?
At first, I tried doing this by creating a Panel with two Rectangles, the first being the outer large one, and then an inner Rectangle, placing it at the bottom right corner. The inner Rectangle has fromLinkable set to true, and the outer Rectangle doesn't.
This limits link creation from the bottom right corner only. Great! However, if I move the mouse around the node as a whole, the origin of the link doesn't revolve around the node as before anymore. It revolves only around the inner Rectangle, as shown below: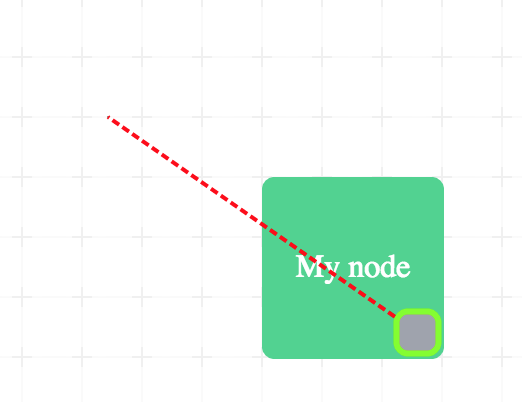 How do I get the link to be created only from one portion of the node, but then have the link actually attach to the node instead of the inner Rectangle?