Hi,
I'm seeing some corruption of links as I scroll my diagram. Anything that produces a redraw fixes it, but it seems that the link is clipping to bounds that cause the arrowhead to be cut in half. It happens apparently at random as I scroll, though if I see it happening, then scrolling up and down will eventually reproduce it.
The appearance of the links when clipped: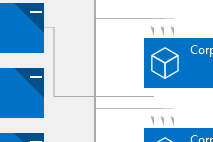 Using WPF Inspector I was able to select the "Link" element and see its bounds: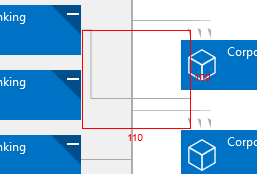 Evidently it is not correctly calculating this. If I do anything to change the visuals (which I assume causes an arrange to run) then it correctly calculates this.
One thing that might be related is that the links sometimes have a label (if there's only 1 going into the shape), and this label is in this example set to Visibility=Hidden. It should therefore still be in the bounds of the link, but inspecting that should it is outside of it: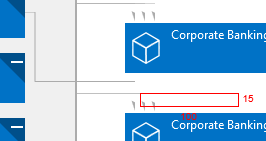 I've tried adding margins to link panels without success, my link template is as simple as I can get it:

Is there anyway to pad or add a margin that will work around this?
Thanks,
Will