Hello!
I have a simple diagram using the LayeredDigraphLayout, with a loop, like so: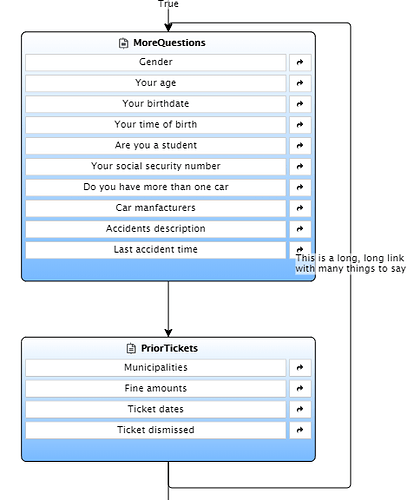 The diagram's allowMove is set to false. If I select any node, the layout does not change. However, if I click the node named "More questions", or the one named "PriorTickets" and without releasing the button, move the mouse a bit as if I were trying to move the node, the link will, once the button is release, be shown very close to the node: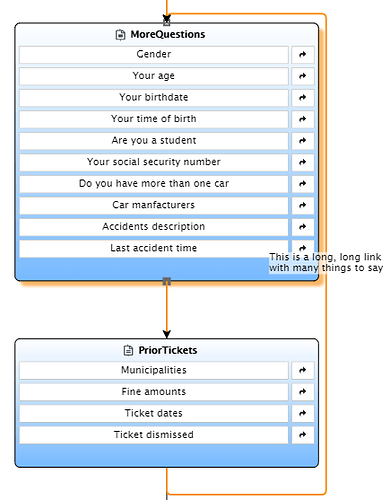 If I set allowMove to true, and then try to actually move the "MoreQuestions" node, the link will follow while being very close to the node, as above: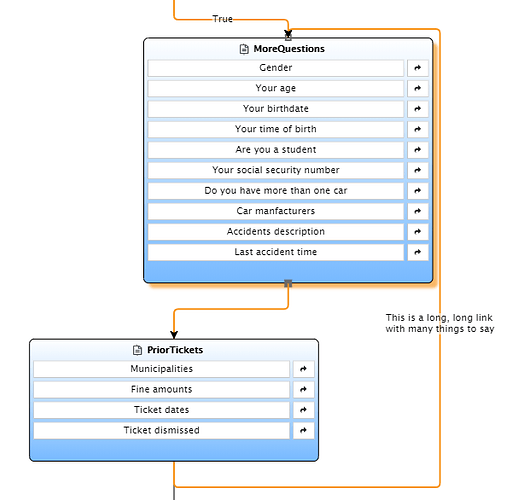 Would you have any idea as to what I could do to keep the original horizontal separation between the nodes and the links? I tried changing the columnSpacing, but that worked only when the layout was good (as shown in the first screenshot) but it would not change anything otherwise.
Thanks!
Marc.