We define the node template as below (relevant code only). Our users are complaining that the text is truncated for diamond shapes and they have to make them ridiculously big in order to see the fulltext.
They are asking instead for the text to overlap the borders of the shape and go beyond it.
currently :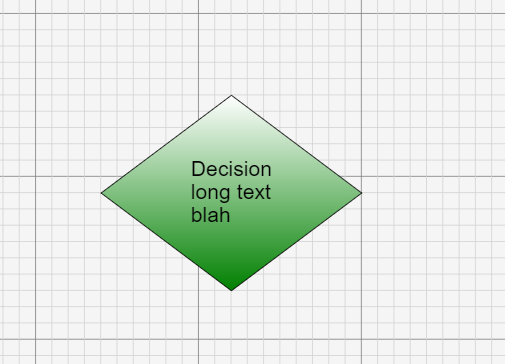 instead it should fit :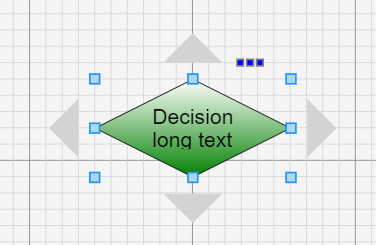 The textbox should go beyond shape borders so that the fulltext is visible without making the shape any bigger.
Is this possible ? If so, how should we change the below ?
dia.nodeTemplate =
      $(go.Node, 'Auto',
        {      
          resizable: true, resizeCellSize: new go.Size(20, 20), resizeObjectName: 'SHAPE',
        },
        new go.Binding('location', 'location', go.Point.parse).makeTwoWay(go.Point.stringify),
        $(go.Panel, 'Auto',
          $(go.Shape, new go.Binding('figure', 'figure'), {
            name: 'SHAPE',
            desiredSize: new go.Size(120, 60), minSize: new go.Size(60, 40),
            portId: '',
            fromLinkable: false, fromLinkableSelfNode: true, fromLinkableDuplicates: true,
            toLinkable: true, toLinkableSelfNode: true, toLinkableDuplicates: true,

            cursor: 'pointer'
          },
            new go.Binding('fill', 'color1', convertLinearBrush),
            new go.Binding('fill', 'color2', convertLinearBrush),
            new go.Binding('stroke', 'isHighlighted', h => h ? 'red' : 'black').ofObject(),
            new go.Binding('strokeWidth', 'isHighlighted', h => h ? 2 : 0.5).ofObject(),
          ),
          $(go.TextBlock, { margin: 2  },
            new go.Binding('text', 'label'))
        ),