Hi,
I have a scenario where I have to update the content of a node based on the nodes connected to it.
For Eg: In the picture below: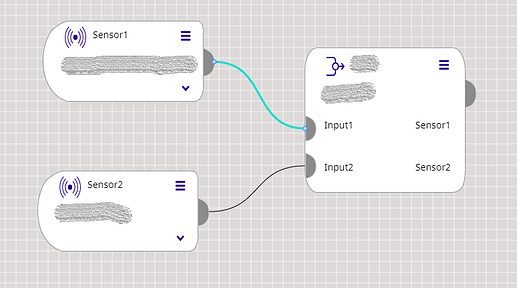 If I connect node "Sensor1" to port "Input1", I want to update the name "Sensor1" next to the port name in the node

Similarly when I connect "Sensor2" to "Input2". I want the name "Sensor2" to appear next to the port name.
I have achieved this by tapping into the linkDrawn diagram event.
But I am facing an issue when I try to update this when links are re-linked.
While re-linking, How can I get the "to" and "from" properties of the existing link?