Hi,
I have a split screen: at the top part located a diagram (lets call it A) and below it location overview of the diagram A: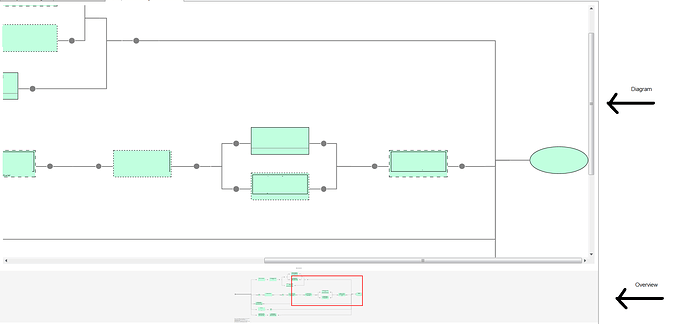 After I click on an area in the overview the diagram at the top is focusing on the same area as in the overview.
How can I achieve next functionality: when I click on a specific node in the overview - the same node will be focused and selected (adorned) in the diagram?
I will appreciate if you can upload an example of the answer.