HI,
I need help for to make a layout/panel which looks like this.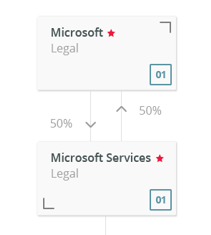 Based on the some conditions/requirements the red star, right top angle, left bottom angles (icons) are visible.
If all the items are present we can mange the layout using table, but if any one elements is not visible then the layout is breaking.
I tried with using the table layout. Micrsoft, Legal, 01 = TextBlocks blockitems, icons = Picture,items