Hi Walter,
Please see the below image: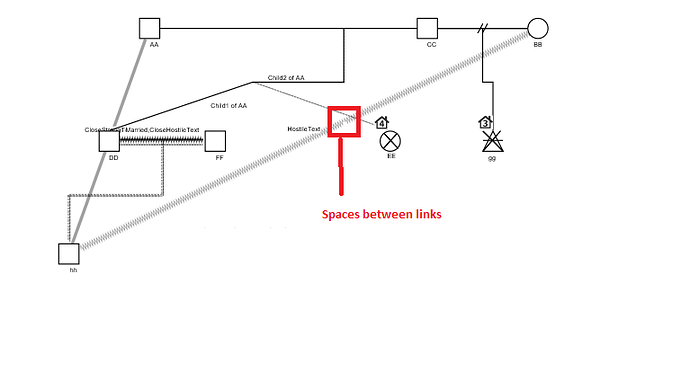 I am using gojs.why I am getting spaces between links.I given background as white for all the text. For all links, I will display the text. But that is not mandatory.
I am thinking if I am not displaying text for the link, then that background space is displaying.
Please correct me if I am wrong.
But showing white spaces in other areas also.
Can you please give me solution for this?
Please let me know if you need anything on this.
Thanks,
Prameela.D