How can I create the layout as in the picture?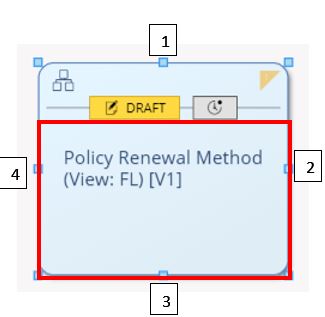 Icons in the top section are fixed- top left corner and top right corner.
Laundry line- draft icon and clock icon- are fixed in this position.
The text in the middle is the name of the shape. It is wrapped and should appear in the center- of the red box (the top of the box is in the bottom of the draft and clock icons).
The shape should be resized using the 9 small blue boxes.
When hovering the shape, the 4 spots to create the links should appear (see the numbers in the picture above) inside the shape.