Hi,
We have a diagram with a link template setting the routing property as AvoidsNodes and fromSpot/toSpot as AllSides.
We sometimes get seemingly sub-optimal link routing, as can be seen here: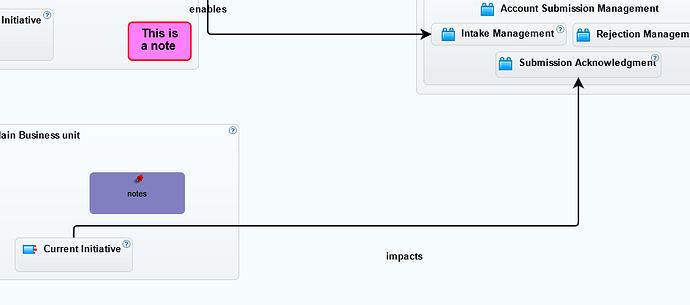 The link from "Current Initiative" to "Submission Acknowledgments" has its source anchor at the top of the node, when we would naturally expect it to be on the right.
Is there something that can be done to prevent this kind of thing or is this an inherent limitation of the routing algorithm?