Hi,
We have a requirement to draw such a flow diagram which will have looping like structure, Please refer the below image.
here from Node 3 link goes back to Node 1, similarly from Node 8 link goes back to Node 4.
But once condition Node is arrived, the below links should not go up, for example after 3 condition node is arrived so from node 4,5,6,7,8,9 can not go to node 1,2,3.
As well as from node 4,6,8 cannot go to node 5,7,9 and visa versa.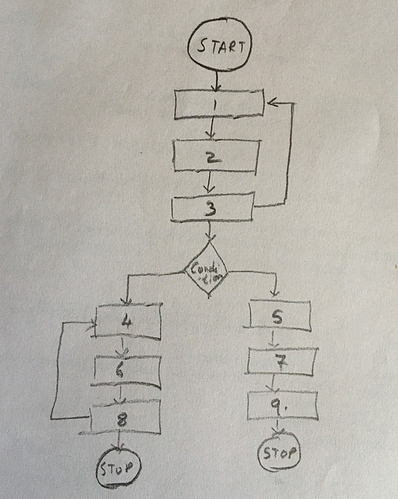 Can you suggest what will be the best suitable layout for this ?
Do we have any such structure or template through which we can achieve it?