GoJs version :2.0.8
layout : sankey
Hi,
The issue is:
When there are multiple links in our two nodes, the spacing problem causes my label to overlap.
I tried routing: go.Link.AvoidsNodes. It does make the labels not overlap, but the connection has crossover problems and there are a lot of computational problems. I don't think about this.


Is there a better solution for better display?
I drew two sketches, I hope to achieve the following display effects or similar effects.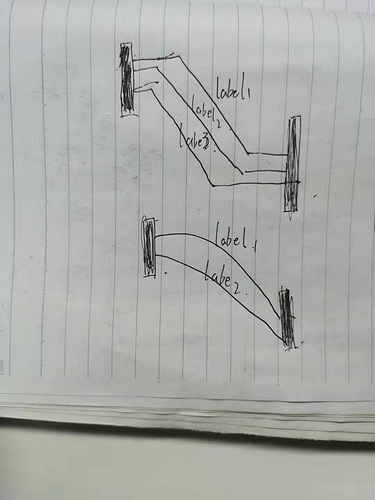 Thanks, look forward to your reply !