I found all nodes have the same zOrder and increase or decrease the zOrder same time the nodes do not stack correctly. stack order is change, don't keep original order.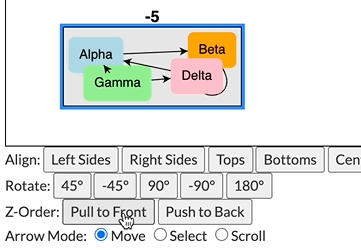 by the way, convenient to explain I grouped all nodes into one group.
You can stack all nodes together and select all, then change the zorder will get the same result.
I used this https://gojs.net/latest/extensionsTS/DrawCommandHandler.html for test