Hi,
I assume this is an easy question but I didn't know what exactly to look for to find a solution.
I would like to creating something like the following node template: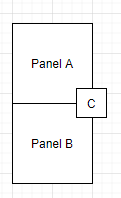 Panel A and B are in a vertical panel. I've added C as a bottom-right Spot on Panel A, but this would push Panel B down so there would be a gap between Panel A and Panel B: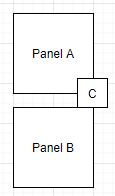 What would be the proper way to define a template without this gap? Note: Unlike in the example above, Panel A and B don't actually have the same height.