Hi,
After drag and drop a shape from Palette to Diagram. I can see specific properties of the diagram using DataInspector. such as Key, Text, Location. which are added to "GraphLinksModel"
Is there any way i can add different properties to different shape dynamically? Including Default properties such as Key, Category, Location, text.
For example, i have a rounded rectangle shape, after dropping the shape in to Diagram. i wanted to have specific properties attached to it.
Below are such properties.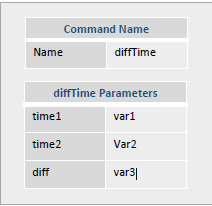 I would like to have a drop down box for Name
and based on the selection of the drop-down, i would like to get the diffTime Parameters from a json file.
Below is one more example, how i may need for another shape.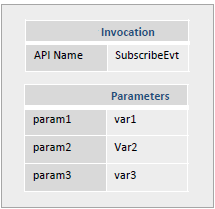 The Parameters may vary depending upon the drop down selection.
And bind them to the shape so that if i save the diagram. all properties should be included in NodedataArray.
Thank you.