Hi Walter,
To be able to display a route with only one node in the diagram, I'm define manually points for the route, after calling method 'public Link AddLinkForData(object linkdata, IDiagramModel model);
Route contains only 2 points, placed in the following order, first From coordinate, second To Coordinate.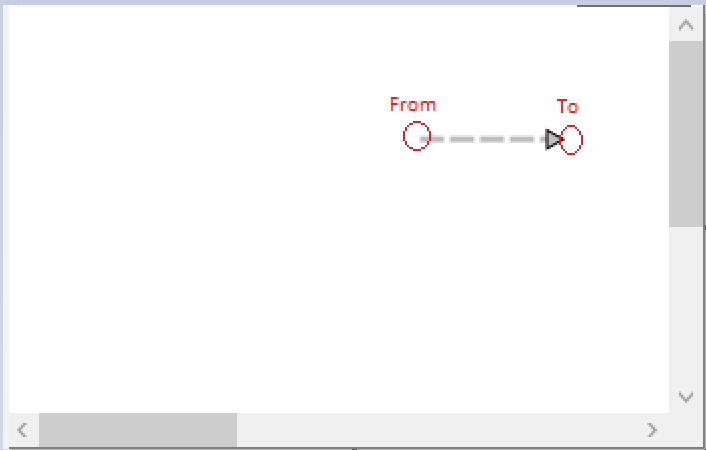 As you can in the image above, I've got the result expected.
However when I add a new link when only the second point of the route (To) is in the viewport, then in this case the link is not visible in the viewport.
If I check at the link attributes in Visual Studio, ActualHeight and ActualWidth attributes are null.
Any idea why I have this problem?
Sincerely
JJ