Hi,
I have node(node 1 ) whose zorder is set as 1 and another node(node 2) whose Part.LayerName is set to foreground.
my implementation is if I hover over a node 1, node 2 should appear and its appearing on top of node 1 as expected.
But when I select node 1 the adornments of node 1 appear over node 2.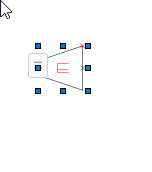 .
I want node 2 should appear over the adornments too…