We are using GoJS to create network schematics, we use Nodes to represent equipment, Groups to represent equipment containment (e.g. buildings / cabinets) and also to allow collapsing of sub networks and Links to represent connections between equipment.
We are currently using the TreeLayout layout for out diagram as well as our groups and we have found that the placement of nodes is generally good but is not that great when the upstream Node is in a different group to the child node. GoJS is laying out the Sub Graphs independently of the nodes connected upstream/ downstream of the Group, this leads to undesirable layouts when the upstream group is very different in size to the downstream group.
In the example below we would like for the child nodes to be vertically aligned with their parent nodes even when the parent is contained in a different group (unless there are multiple children for the parent in which case they should be as close as possible) . Do you have any suggestions for a layout customization that would achieve this?
before adding groups - notice that the leaf nodes are nicely aligned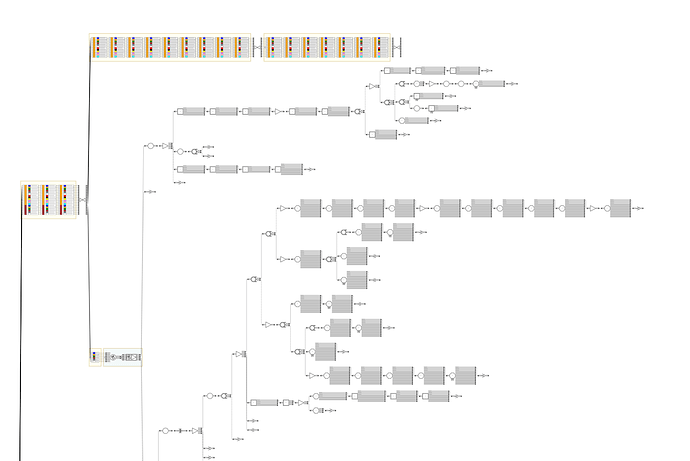 after adding the groups