Hi Walter,
I have the functionality to align the selected node along the x or y-axis.
I am utilizing diagram.selected.toArray() to obtain a list of the selected nodes and set their x and y positions. After that, I am setting the state property and then rendering the diagram.It is calling the diagramModelChnaged event and throw the below exception.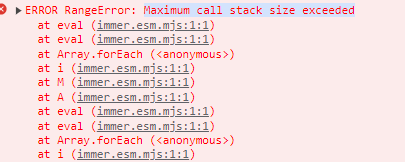 it is thrown by DataSyncService.syncNodeData service.
I am not introducing any cyclic dependencies. I am only updating the location property of the state object.