Angular tests are failing for components which do not use gojs diagram directly. I have angular components which use some other component where the gojs diagram is drawn. The unit test for the parent fails by throwing the following error.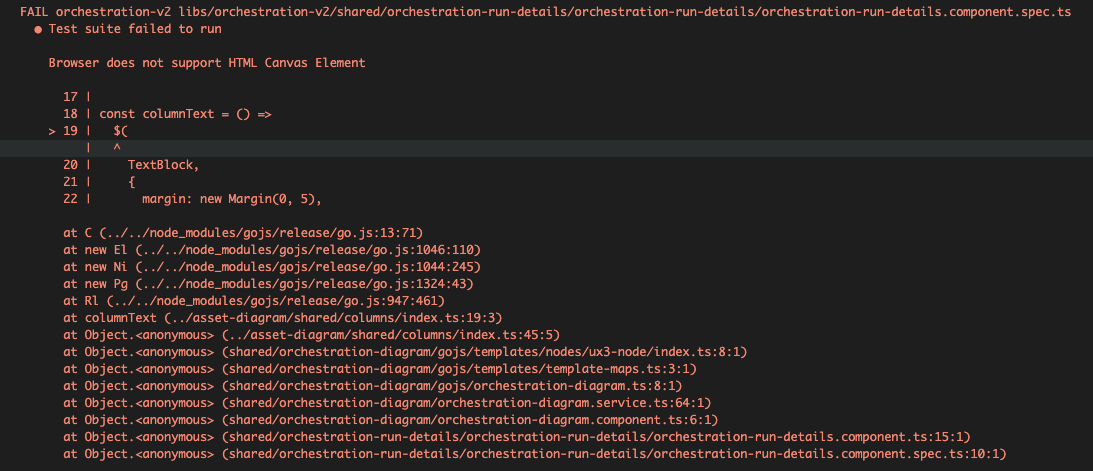 Although i have not defined TextBlock directly in orchestration-run-details.component but it still throws this error.
What can be the cause for it?