Looking to generate Donut plot using gojs, checked in gallery. Donut plot mentioned here are different than the expected. Radial plot in gojs is some what similar to my example.
I would like to create three groups A, B, C and under each group I have few sub elements with values to display. So basically looking for two layer donut plot.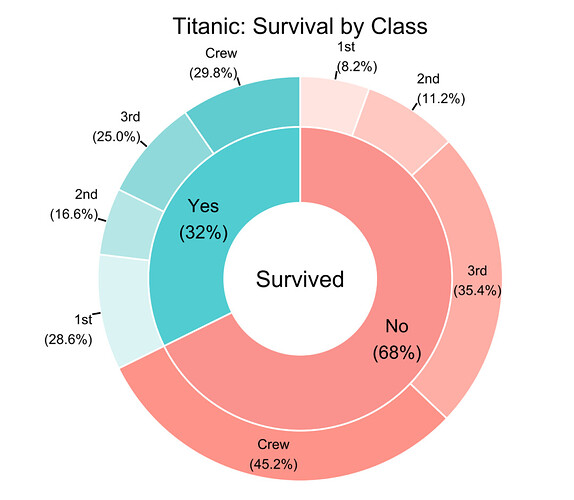 Example above, taken from internet.