Dear Support,
My Diagram contains two types of node and I want to draw a diagram with first kind of nodes on left side in a column and second kind on right side in a column. Using layouts, I can draw tree, forced, layered layout which considers all the nodes of same type. I want a diagram as shown in the below picture.
Is it possible to achieve such arrangement in a diagram.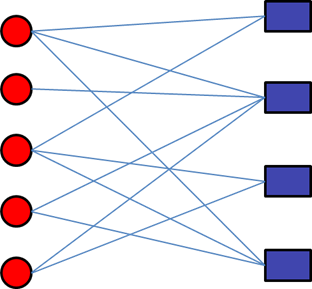 Can I change horizontal distance between two column and also distance between two nodes vertically in each column while lay-outing a diagram ? Is there any sample which is similar to this diagram in the picture?
Could you please tell me how to achieve the layout as shown in the above picture.
Thank you.