Hi there,
I tried to create tree view table layout by referring samples GoJS Tree View and I am able to get below result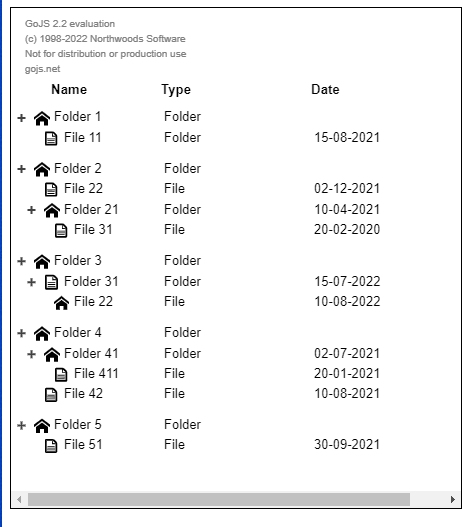 here is code pen link: https://codepen.io/manshi44/pen/YzaRpzb?editors=1111
But I need borders to be shown for the tree view table like below ones (In the below screenshot borders are added by paint by editing image and not by any configuration)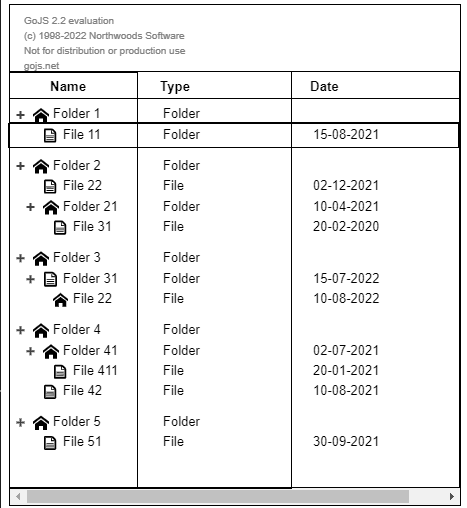 I would like to achieve something like above (borders for all rows and columns just like first three rows in above image).
I tried defaultColumnSeparatorStroke, defaultRowSeparatorStroke, properties but they are not giving result I want. Please advice how can I achieve this?