Hi,
Is this possible to add fa-icons or apply class in object panel…
Thanks.
I don't know what your question has to do with buttons, but if you search for "font awesome", you will find topics such as Font Awesome + GoJS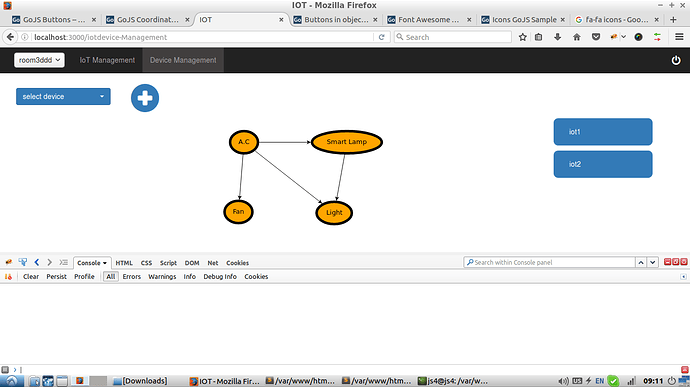 Here is my image…
as you can see that there are 4 objects…
and i want to put two icons fa fa-trash and fa fa-pencil on left and right of each object…
so how can i do that.
Thanks.