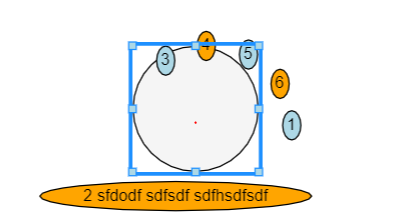 As in above image you can see, child node which is having increased width to contain all text is rendered outside the group. Same scenario happens if child node are resizable, in that case also child nodes renders outside group node bounds.
For reference you can check in bellow example by changing child node text. (in example child nodes are not resizable)
Dragging of Child node should not be possible outside the boundry of shape,
please help me with this issue, Thanks in advance.