Hey, I have TableRow with links from row to row (no links from the table to table, the nodes are the rows).
(attach pic).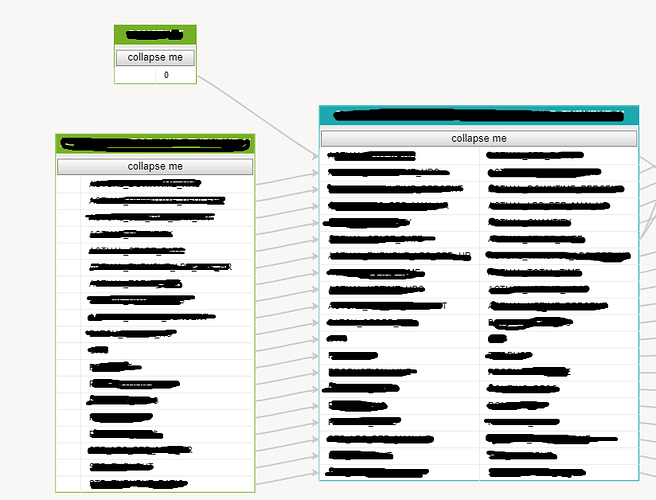 I want to make collapsible and expandable for the rows (to show just the table name) and hide\show all the links from the rows and create a new link from the table to the table.
(attach pics),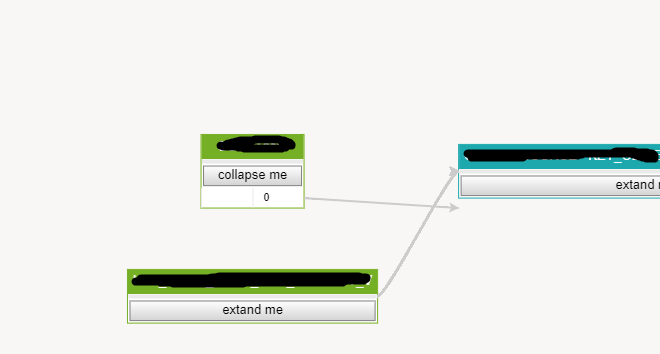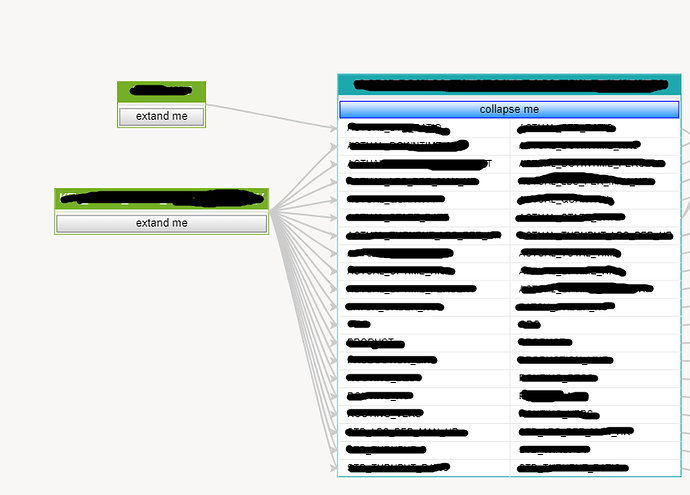 I don't find any solution for it, so I build it customize. but there is some problem that I cannot handle it with go.js code.
There is any another solution to solve it from go.js functions?
Thanks.