I would like to create a Node from which the user can create links by dragging. However, I do not want to create separate ports, nor do I not want the user to have to start drag from the body of the Node.
Instead, I want to create a single Port, that is a few pixels larger than the Part that makes the Node, and is behind the Node, such that only a thin part of the Port is visible.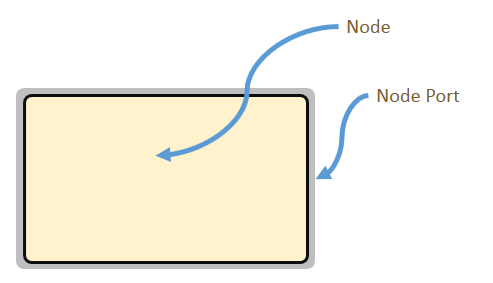 The user can drag from that part to start creating the link from it.
How do I create such functionality.
Thanks.