Hi,
We are using go js for building diagrams and we enabled relinking in our diagrams. So when user attempts to relink a link, the disconnected node, automatically moves to the bottom side of the diagram.
For instance, say initially the diagram is in below state: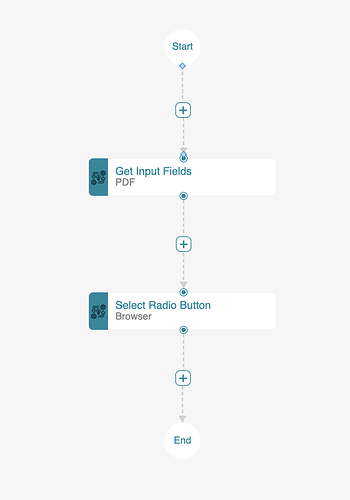 And after user attempts to relink "Start" node to "Select Radio Button", the "Get Input Fields" node moves down.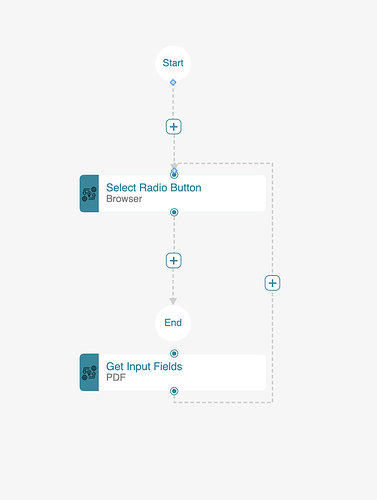 But we to the "Get Input Fields" node to stay there itself. May be it can move to left or right but stay in the same layer where it was originally.
Is this even possible, if yes, is there any configuration to control this behaviour?