Hi,
We want to write Protractor test cases on canvas page, which includes basic events like
a. clicking on a node/link
b. double click on a node/link
c. right click on a node/link
d. selecting a node/link.
As in canvas based approach, Didn't found any way to get the DOM elements of canvas elements, but using below method able to get Label value of element.
(window.canvasModel.nodes[0].stage.label) we are able to fetch label value by using protractor API, after fetch the value while performing any activity (Double click , Mouse Move) didn't performed.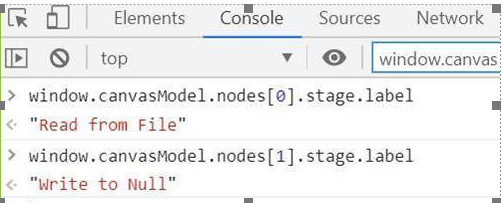 Is there any other way to perform these activity like( Double click/mousemove) by using Go-JS, please let me know, or if required any other information please let me know .