Hello everyone,
I am evaluating GoJS 2.2 on Chrome for our ontology modelling platform and I am trying to build a hybrid of a ER and UML diagram. I'd like to be able to browse (expand/collapse) sub class relationships in a UML tree layout but also display the relationships of classes amongst each other.
My problem is that every time I click on the expand button to insert new sub classes, the links that I have generated which have isTreeLink = false are not displayed. The code calls the methods diagram.commandHandler.expandTree(node) like shown in the TreeLayout example. The non-tree links are only rendered as soon as I expand the newly inserted child node by clicking on the tree toggle button. It seems, that the links are only rendered when is isTreeExpanded = true on the node. Is that correct?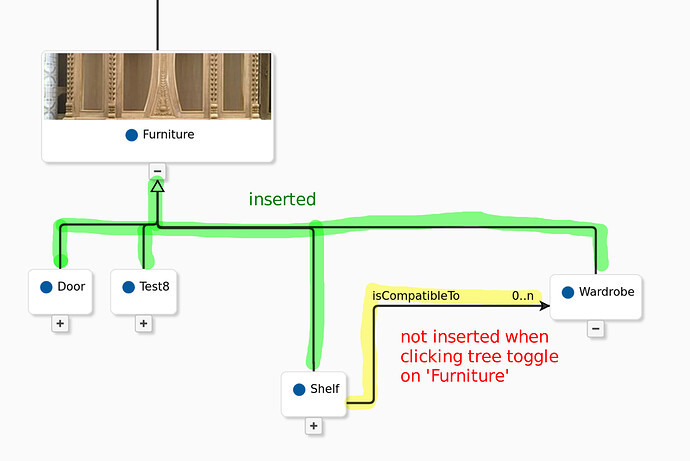 How can I tell GoJS to not use these links for layout but still insert and render them? I am currently using a TreeLayout and set isTreeLink on the links accordingly. I'd really appreciate any hints and comments. Thank you!
PS. I am really impressed by the library so far! :)