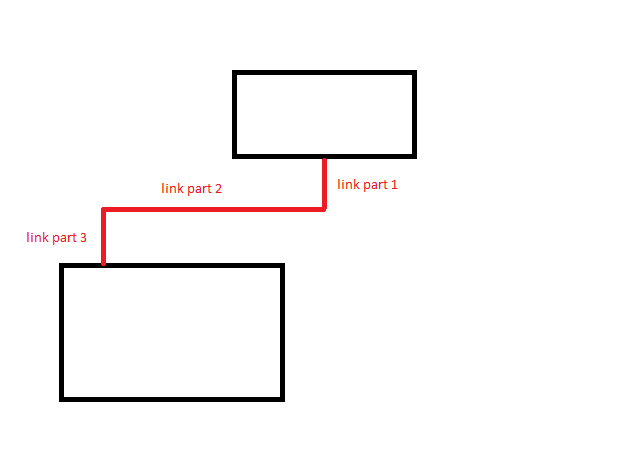 I want to create a link between my nodes, like the above picture.
I tried Orthogonal, but I am not able to set the default length of the first part of the outgoing link (link part 1 in screenshot), or the ending part (link part 2), to a number.
The fromEndSegment, and toEndSegment, if I set to 0, I get a link which travels from the bottom of the top node, to the center of the bottom node, with one 90 degree break. If I set it to 20, 25, then the link part 1, and link part 2, are slanted.
How can I force this link pattern in my link template ?
Thanks!