We are using gojs for creating tree view. below is the sample data for single node.
atn:'HU'
av:'/0%'
eu:''
ix:17.24624
ixq:192
ixv:'17.2%'
key:1
mIx:0
mTi:28311655
parent:0
s:''
sc:'#4169E1'
td:'HU'
tg:'G'
ti:28356553
tn:'PHIGROUP001'
tp:'0'
w:1
wc:'#FE0000'
We have 11,000 nodes. I have also attached sample diagram image. It tooks 35-40 seconds for creating this diagram. This is very poor performance by gojs library.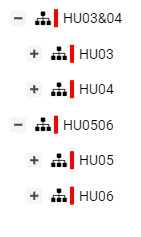 How we can optimize this drawing time. We need to bring it below 3 seconds. Please provide solution.