Hi, i am using a diagram the with following XAML code: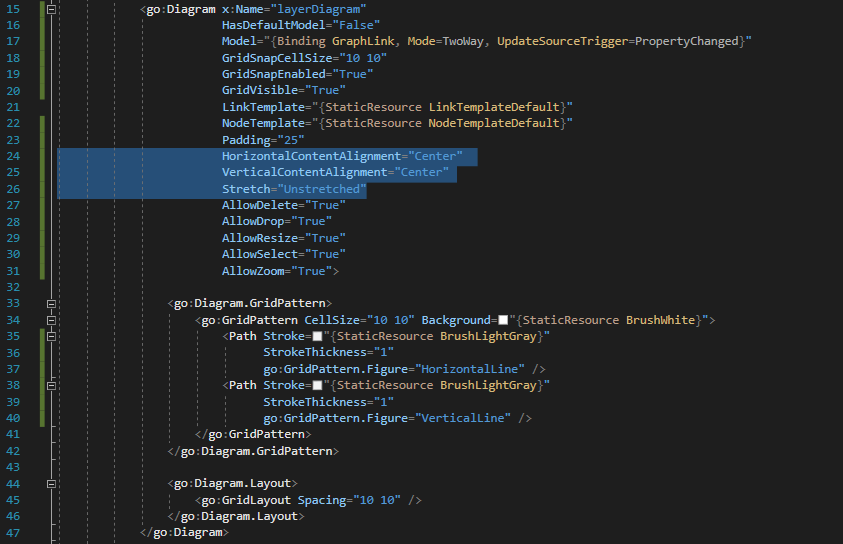 When i open the application my diagram gets shown the following way: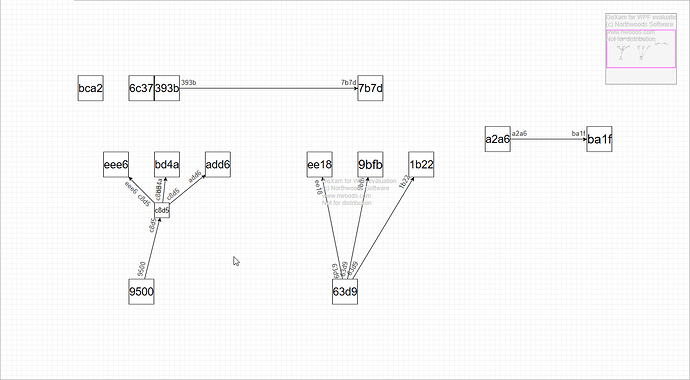 Everything is centered and this is the way i want it to have when i open it.
When i zoom in via CTRL + Mouse Wheel Up, it zooms in and scrollbars are shown.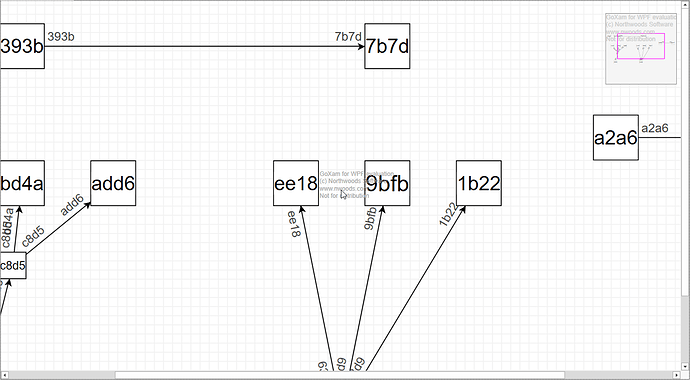 Problem is, when i then want to zoom out via CTRL + Mouse Wheel Down, i would have expected, that it zooms out again. - Instead it just scrolls down the vertical scrollbar and then nothing more happens.
I already tried to read the documentation and player arround with the following dependency properties:
Stretch="None"
HorizontalContentAlignment="Center"
VerticalContentAlignment="Center"
HorizontalAlignment="Center"
VerticalAlignment="Center"
No matter how i set them, i cant get it the way to behave as i wanted it to behave.
It seems, that on a certain point, when scrollbars apprea, the zooming behavior is broken.
How do i want it to behave?
When opened i want the layout to be centered with a padding of 25
Left mouse down + Mouse move should drag arround the whole diagram
Ctrl + Mouse wheel up/down should zoom in and out the diagram in relation to the mouse location
Mouse wheel up/down should scroll up/down the vertical scrollbar if there is one present
Can you assist me how i can achieve this behaviour? - Maybe it is simply bugged, or i am using it wrong,i am not sure.
The documentation also states that i should be able to zoom in/zoomout via CTRL + "+"/"-" key gesture which also does not seem to work.
Many thanks meanwhile, Hannes