Hello Walter, i wish i would have a more direct support line with you- - Anyway i have the following issue.
Recently i wondered how i could run into the following scenario: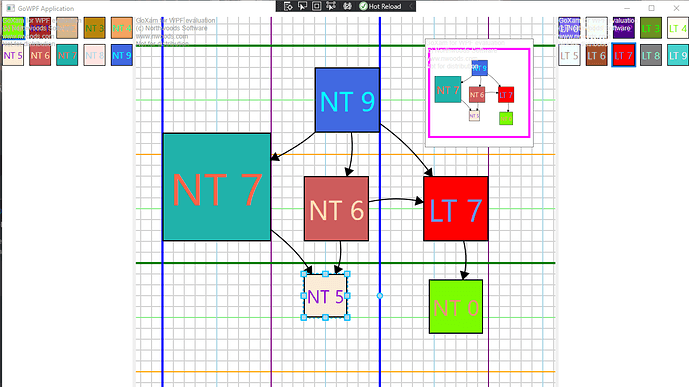 As you can see, the "NT 0" node does not align with the GridSnapCellSize="10 10" which i am using at the diagram.
For me it looks like i only ran into such a problem if a node has a Height or Width Size is like 30, 50, or 70 and so on. - The GridSnapCellSize then does align in the wrong way. If it is 20, 40, 60 and so on all is good.
Additional, i wonder, if i use the ClickCreatingTool, is there a way, that nodes are created to respected the GridSnapCellSize of the diagram? - Currently i ran into the issue, that i always need to manually realign the nodes.
Git: HannesHold/GoWPF: Some educational project to explore the GoWPF application (github.com)
Many thanks meanwhile, Hannes