Hello,
in my sample app, i have a grid with 3 columns.
Left column => Nodes palette
Center column => Graph links diagram
Right column => Links palette.
Problem i have is, that when i fill the links palette (LinksSource), they are all stacked over each other.


When i resize the column, then it seems to get recalculated and everything is shown as expected.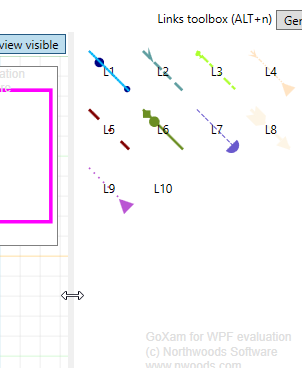 Question, what to i need to do, in order to get it shown correctly without manual resize intervention from the operator? - What i tested is, i added a NodeSource with one node, and removed it, then it is shown correctly or least forced to do so. - But this is currently just a workarround which i want to remove.