Dear GoXam User
I am looking for a idea how to group connections together. My tree looks current like the GoWPF Demo : Local View.
But in my case i have different type of connections and i would like to group and name them together. All connections should start at the bottom of a node and connect the child nodes. They are a variety of connection types to group/name and known first on runtime, would be nice to set them dynamic in the code behind.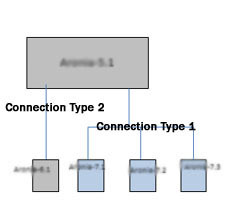 Thx for your suggestions and ideas.
Regards,
Lorenz