HI,
I am trying to create a swim lane diagram based on input data using GoJS (I have taken the swim lane sample from the GoJS site and am customizing it). I want all the lanes to have same width and height. The lanes should only expand to the right and nodes should not wrap around to the next row in the lane.
I have created a group template for lanes and have set the layout to go.LayeredDigraphLayout. However
the nodes are wrapping to the next row after certain width, moreover if any node do not have any links(as per the input data) then it always appears in the next row in the lane.
Please suggest how can I fix this.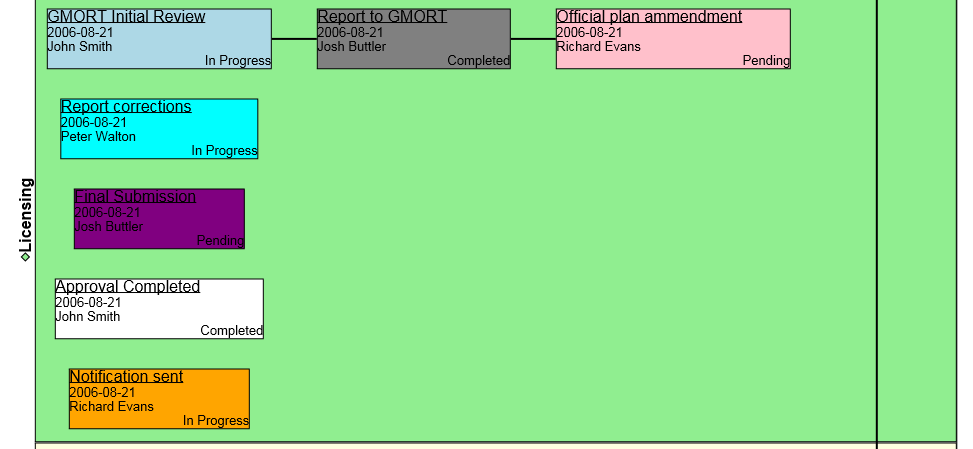 Thanks,
Debjit