Hi! I have a diagram that uses tree expander buttons to allow the user to slowly open each node / group at their own pace.
The green group you see in the screenshot below will ONLY expand if the user clicks the expander button on its direct parent - the blue group right above it.
If the user tries to click any of the expander buttons on the groups to the direct parents' right, the green group does not appear and nothing happens.
I need the user to be able to expand the green group when clicking on ANY of its parent groups.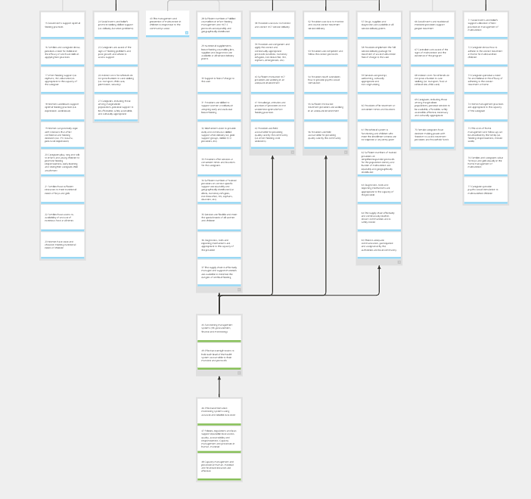 Here's the code I'm using:
myDiagram.addDiagramListener("ObjectSingleClicked",
        function(e){
          var nodeID = e.subject.part;
          nodeID.expandTree();
          nodeID.isSelected = true;
        }
      );