Hello, I'd like to achieve this type of diagram: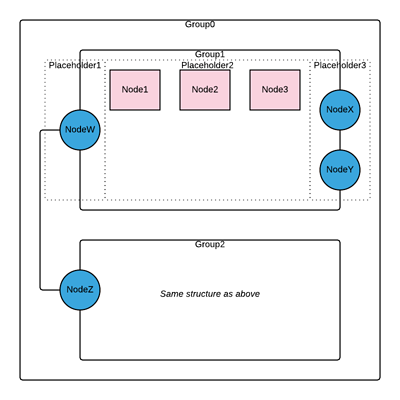 I can have Node1, 2, 3… in Group's main placeholder.
But I'd like to have other nodes (so I can link them) belonging to the groups and positioned on their boundaries.
I've been looking around layers and layout but I'm not sure which approach to start with.
Could you please provide me with some hints?
Thanks & Regards,
Jerome