Hi
I am trying to work on swimlanes where i have multiple nodes in multiple swimlanes and nodes are connected across the lanes. No node in one lane is connected.
Another scenario, where i have multiple nodes in one or multiple lanes, with no links between any nodes.
In both the cases, nodes are aligned vertically like this: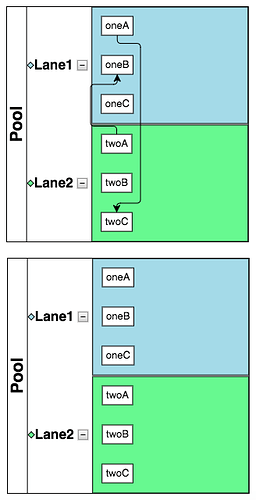 But, my requirement is to align the nodes horizontally like this: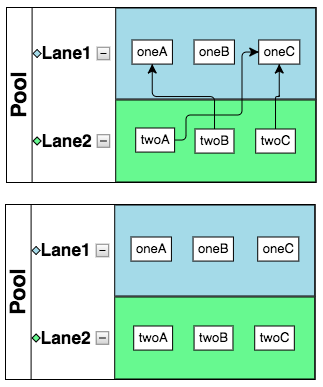 Please suggest how this can be achieved, with and without links between nodes across the lanes.
Thanks.