I want to add an icon where a link connects to a node. As shown below: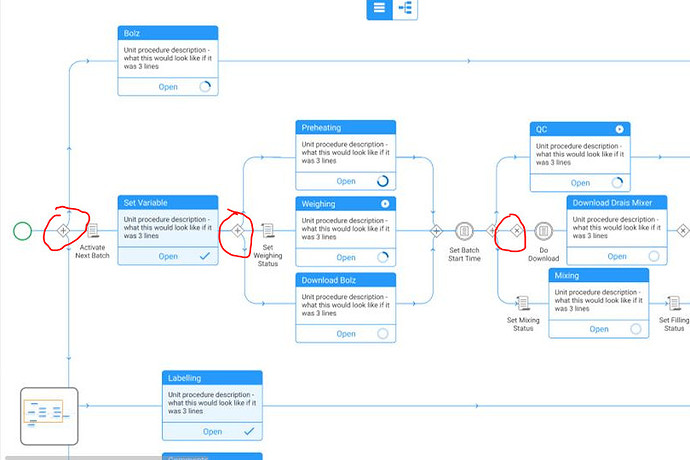 When a parent node has multiple child nodes, I need an icon that can only display but not click on the nodes where their link branches are separated.
Looking forward to your reply, thank you very much!