Hi There,
I have created tree diagram using gojs and below is the output of it.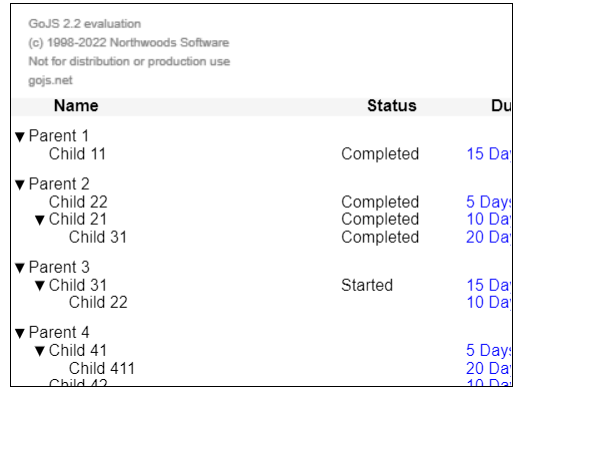 In the above image, you can see, when I set height and width to the div (div with myDiagram id) in pixels the diagram content inside is getting hidden and there isnt scroll bar coming up.
Is there a way to set scrollbar to the diagram? I want content inside to have both horizontal and vertical scrollbar automatically whenever needed.
Here is my code https://codepen.io/manshi44/pen/eYMgJxp?editors=1010
let me know if im doing some wrong configuration to the diagram.