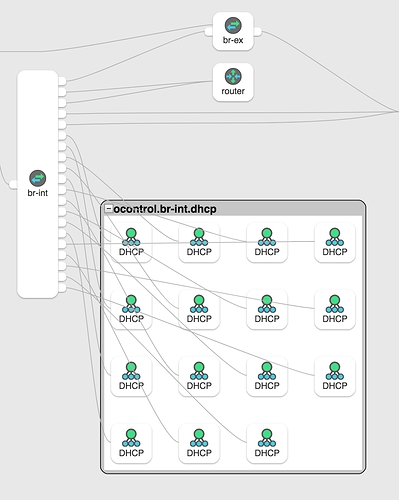 hey walter,
any idea how to make this look better? link properties are:
curve: go.Link.Bezier,
fromEndSegmentLength: 30,
toEndSegmentLength: 30
adding Link.avoidsNodes does an extremely worse thing with tons of link back-bending and extra curves. huge mess.
i suppose trying to align the order of the ports and the nodes might help reduce crossover. is there a better way?